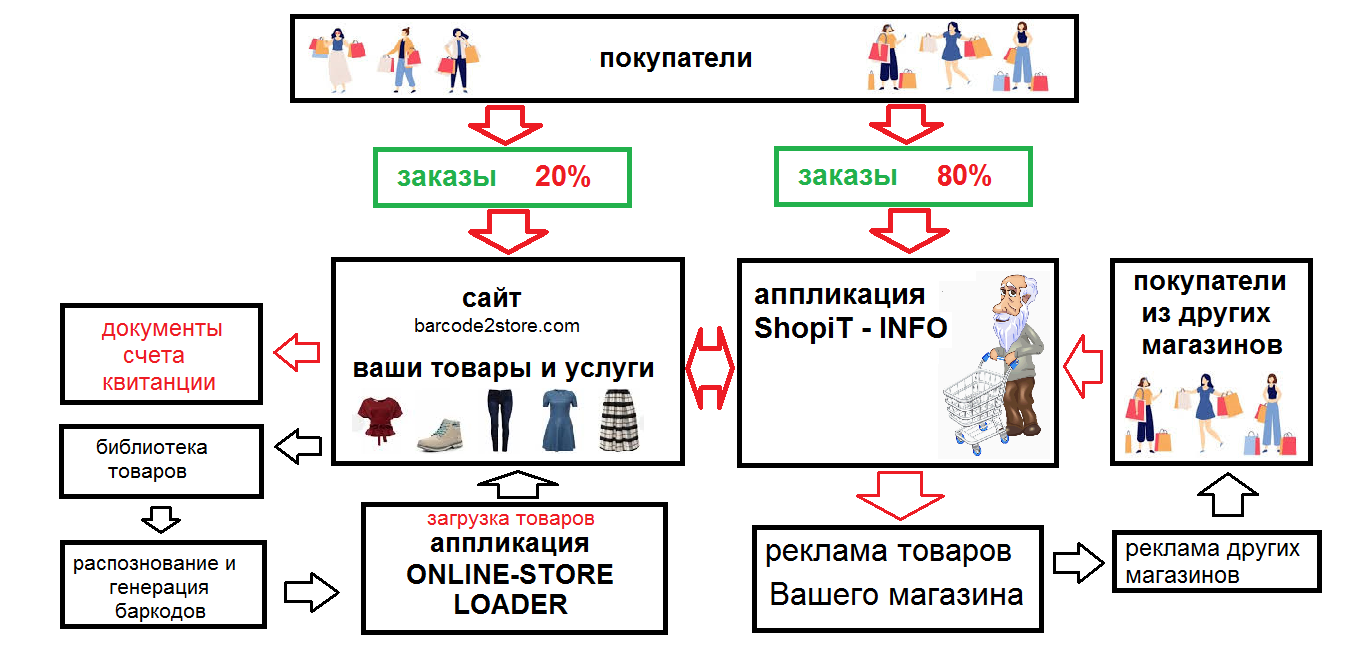 The great variety of all kinds of templates for online stores presented on the Internet today does not seem to leave an opportunity to offer something new in this area.
And yet, the BARCODE2STORE project is a new word in the principles of Internet commerce.
This project is suitable for small shops, retail chains and generally anyone who wants to sell on the Internet from buttons and manicure services to ships and overseas tours.
A small real-existing store that wants to attract new customers, but does not have enough free time and money to implement this - this project is for YOU !! You can try online trading without investing or subscribing to monthly payments. We have programs for YOU !! Do not sell - you pay nothing!
Well, if everything goes as it should, then we all the more have something to offer YOU - YOU choose your own tariff plan - we can advise that is right for you.
For large retail chains, this project will do just the best - self-updating product cards, uploading goods to the store - everything is automated! In different individual stores, product cards can be synchronized, which facilitates the work of managers and other staff. The project provides an application for loading goods, editing prices and notice - absolutely free !!! Now in the development of applications for customers - the calculation of prices when walking around a real store, and for managers - to calculate balances.
Try our project for your business - you will be satisfied!